Our Story
#farleyandme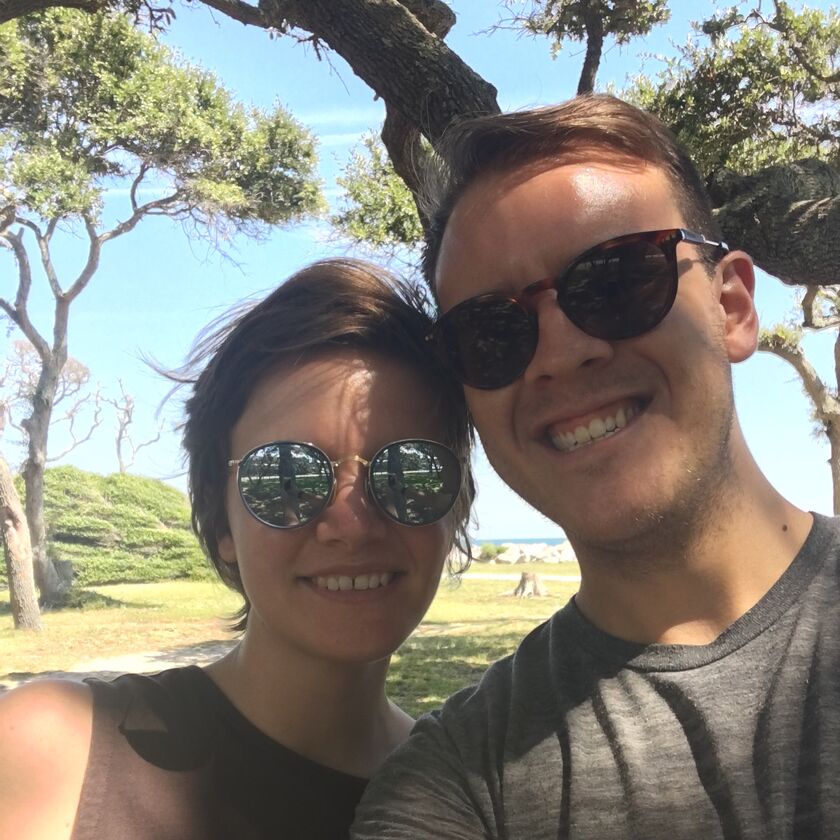 We met at an international student party at UNC-Wilmington. James was the endearing Australian photographer and Kate was the Wilmington native. That was January 16, 2011 and we have been together ever since.
Studying and stints of international separation tested the early years of our relationship, but ultimately made our bond stronger. It was clear we were in it for the long haul when Kate relocated to Wagga Wagga in 2013.
During a trip to North Carolina in 2016, James proposed on the beach at Fort Fisher - the same place where Kate took him on his first NC photo shoot in 2011. We were humbled by the love and support we received regarding our engagement and cannot wait to share our wedding with you, our family and friends.
The Wedding
Saturday, December 9, 2017
5:00 PM
Attire: Comfortable
Ceremony and Reception
Magpies Nest Restaurant
20 Pine Gully Rd, Estella NSW 2650, Australia
The ceremony and part of the reception venue are outdoors.
Other Events
Pre Wedding Party
Friday, December 8, 2017
6:00 PM
Thirsty Crow Brewery
153 Fitzmaurice St, Wagga Wagga NSW 2650, Australia